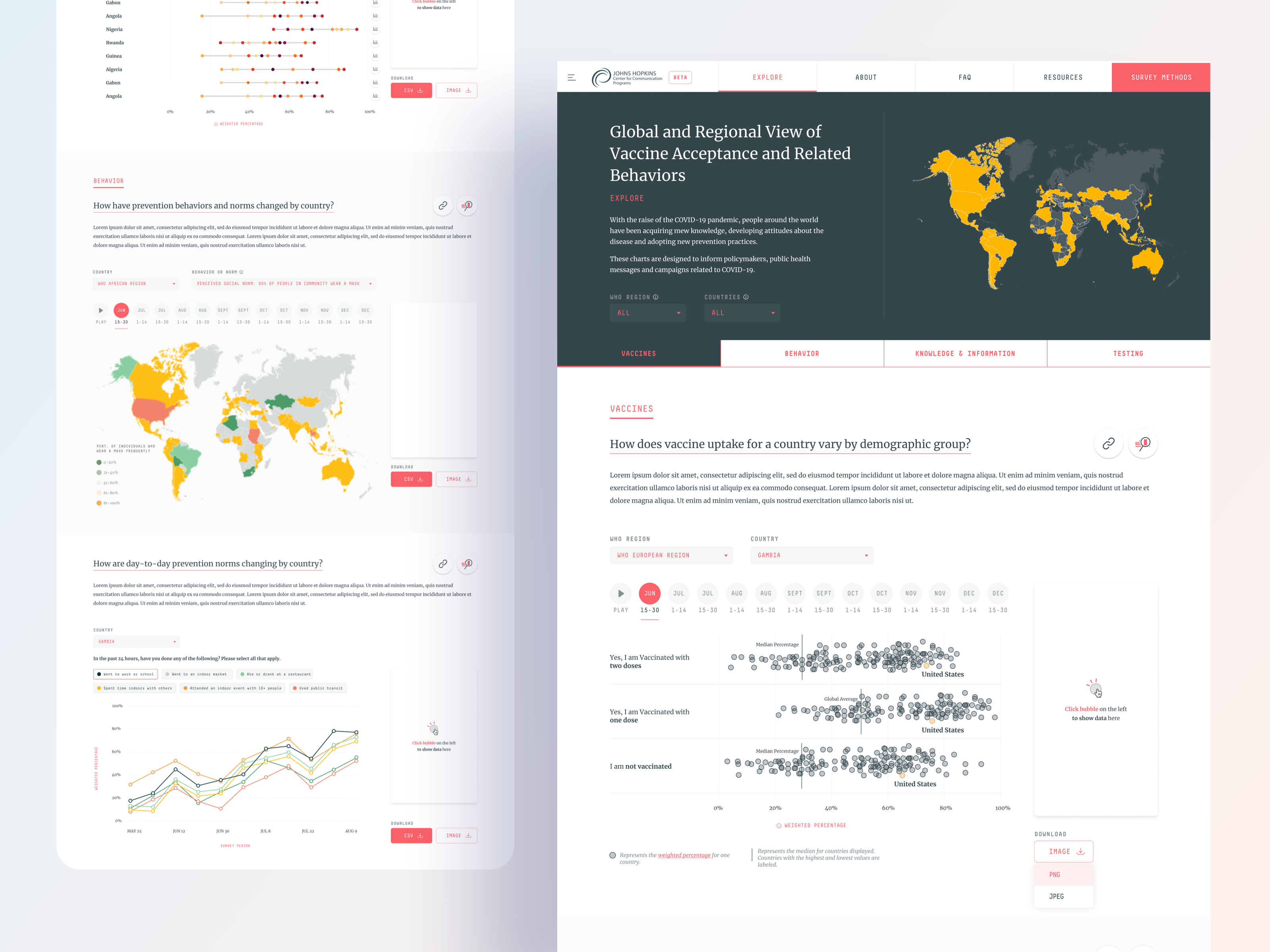 KAP Covid (Website Redesign)
Client:
Ricardo Saavedra
Overview: The task was, to re-design a landing page that has more than 15 sections & complex graphs. It was challenging because the client has very short time frame. I have updated the design of both web and responsive. There was a complex component system that was time-consuming to handle. Time frame: I have finished this within 10 hours after got assigned Deliverable: Completed all the changes asked by the client. Delivered the FIGMA Project.
Tags:
medical website
research website
covid website
website design
landing page design
uiux
product design
homepage design
---
5.0
A dedicated, hard-working and overall reliable product designer!
It was an unexpected and delightful pleasure finding Syed. Not only is he very responsive, but will stay with you until the early morning making sure your design reaches your highest expectations. We

...