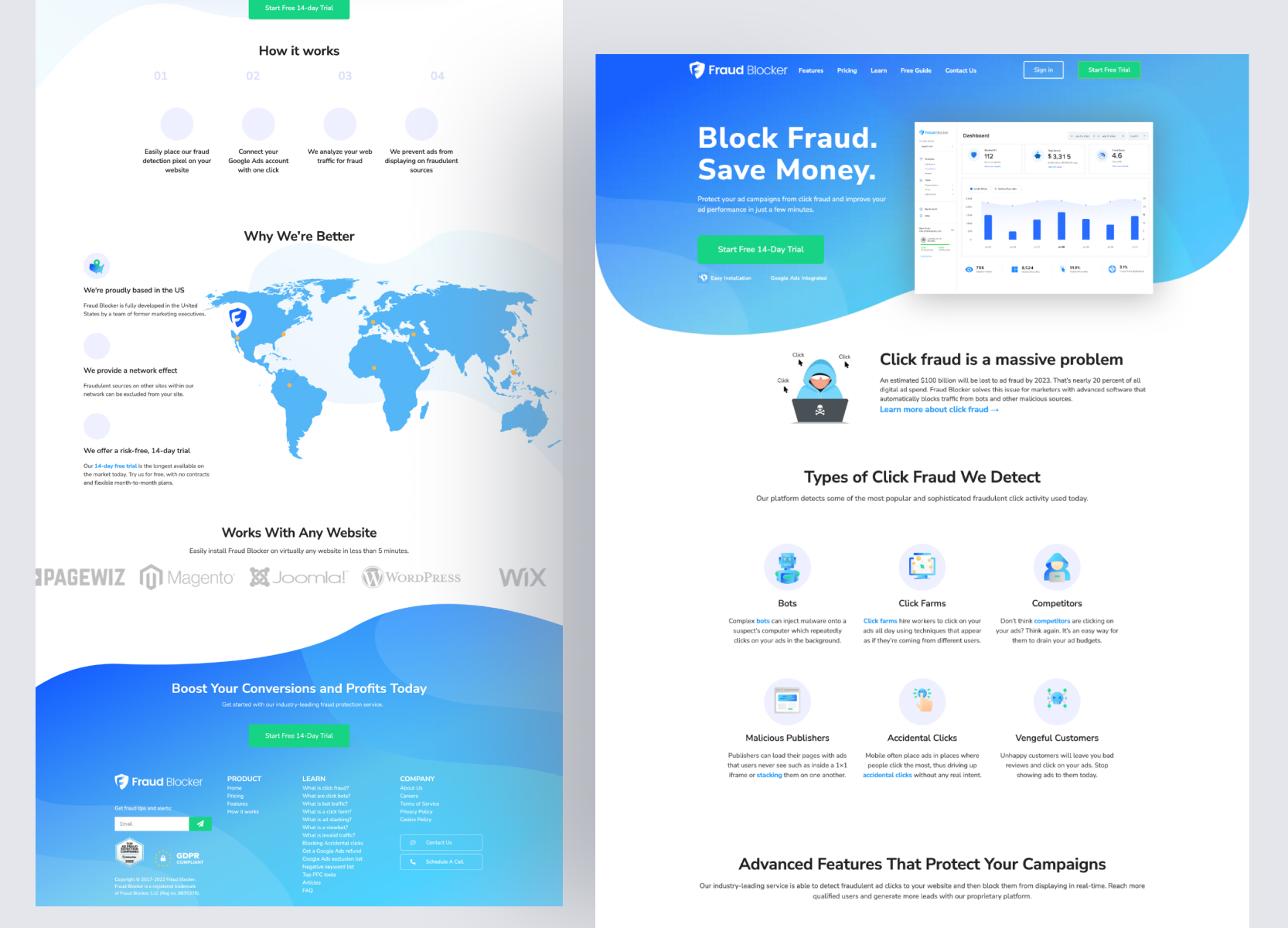 Fraudblocker Web App & Website Design
Project Url:
https://fraudblocker.com
Client:
Mike S.
Click fraud is nefarious activities aimed to generate revenue from ads which are primarily never seen or clicked on by humans.
By repeatedly clicking on an advertisement that compensates publishers on a Pay-Per-Click (PPC) basis, the fraudster can potentially accrue large sums of money. The publisher and/or advertising network, or an individual compensated by them, make money at the expense of the advertiser without having any interest whatsoever in the product or service being advertised.
What makes click fraud so common place and difficult to combat is the fact that it is such an easy crime to commit. All one needs is a webpage with some sort of PPC advertisement running on it and a method to exploit that ad through repeated clicks.
Tags:
fraud
fraudblocker
webdesign
website
---
5.0
Excellent work. Highly recommend
Ofspace is an excellent boutique shop that works quickly, communicates clearly and produces excellent work and an affordable cost. Great job to the entire team at Ofspace.