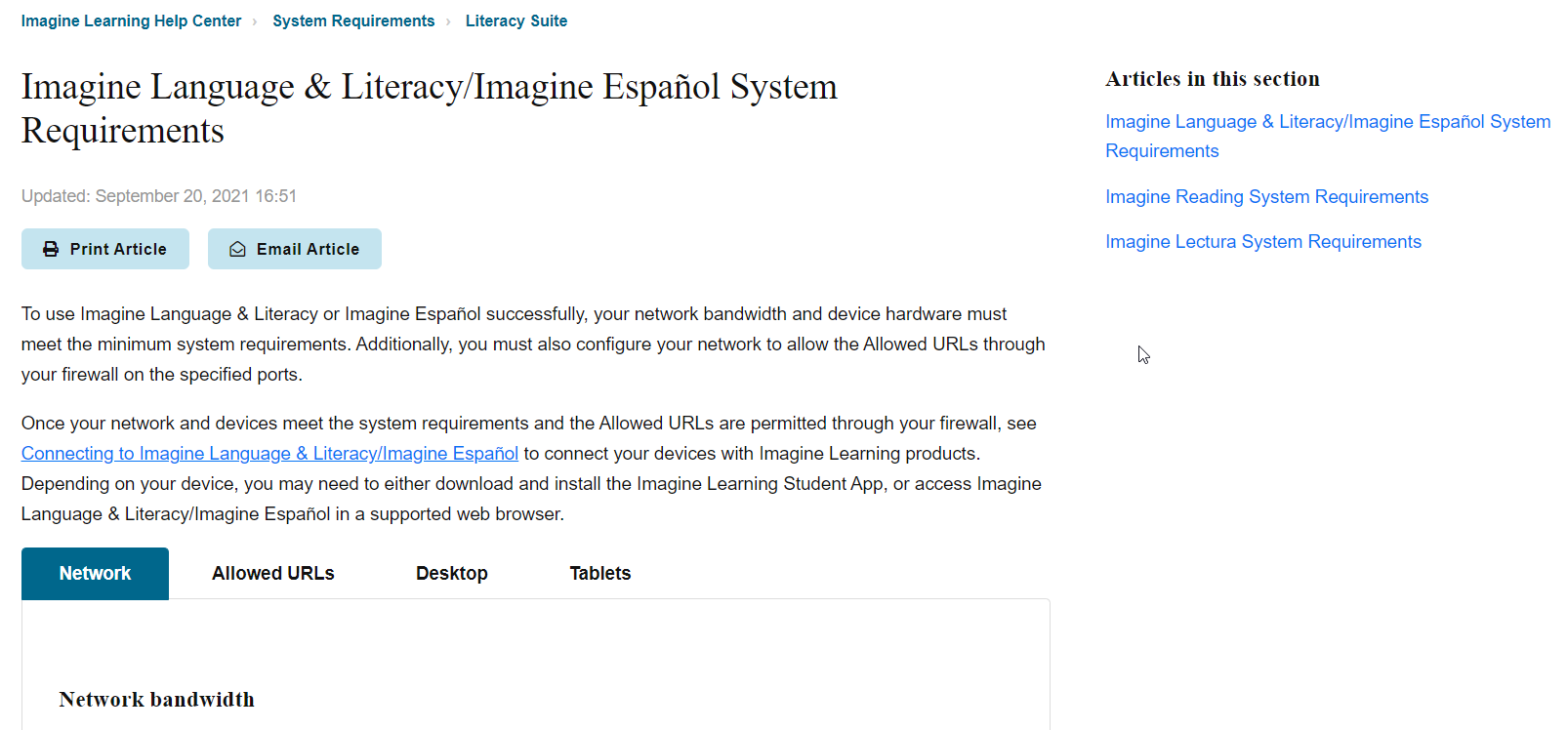 Imagine Learning - Customer Help Center
Project Url:
https://help.imaginelearning.com/hc/en-us
Client:
Kevin McShane
Between the spring of 2020 and the Summer of 2022, I worked with Imagine Learning to help create a "single source of truth." This help center served as a place where customers could go to find answers to questions they had, technical requirements, or rostering help.
Tags:
technical documentation
help center
---
5.0
Help center documentation
We hired Jon to create a new help center for new software. Jon not only finished the job much faster than we thought he would be able to, the quality was incredible.