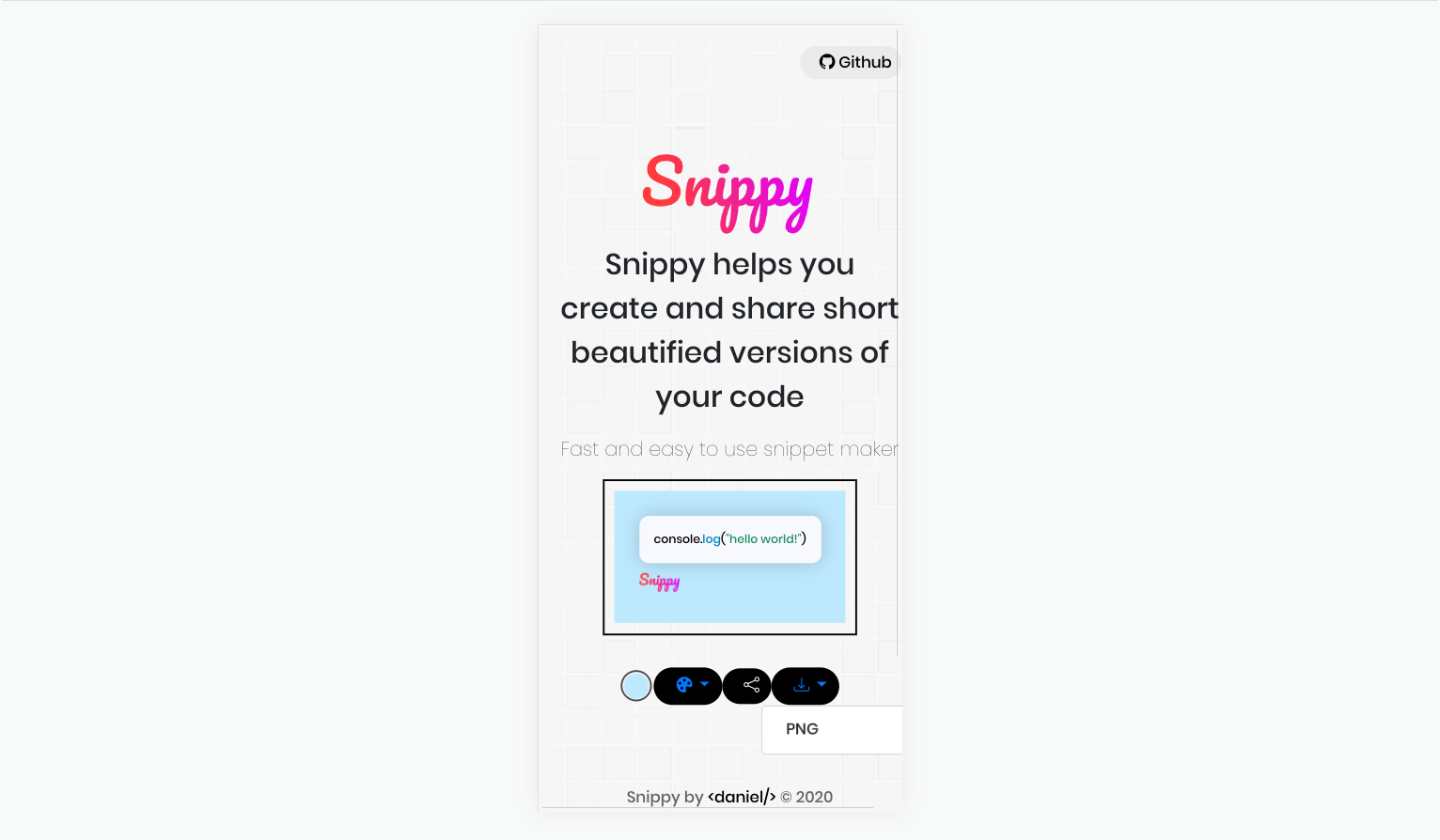 A one paged website for client who needed similar functionality as carbon
Project Url:
https://github.io/daniel001-odii/Snippy
Client:
Daniel Anthony
Snippy is a one-paged web app that allows users to create beautified and short versions of their source code in PNG image format.
built with inspiration from carbon, snippy is powered by javascript and has been made open source on github to enable interested developers to contribute and add more functionality to the app.
Tags:
web design
web developement
javascript
html
css
bootstrap
open source
github
---
5.0
Odii is worth every hire!
I have recently hired Odii to work on my website and not to say much of it, he really did a great job, and guess what he earned my long term relationship. I will recommend Odii now and everytime.