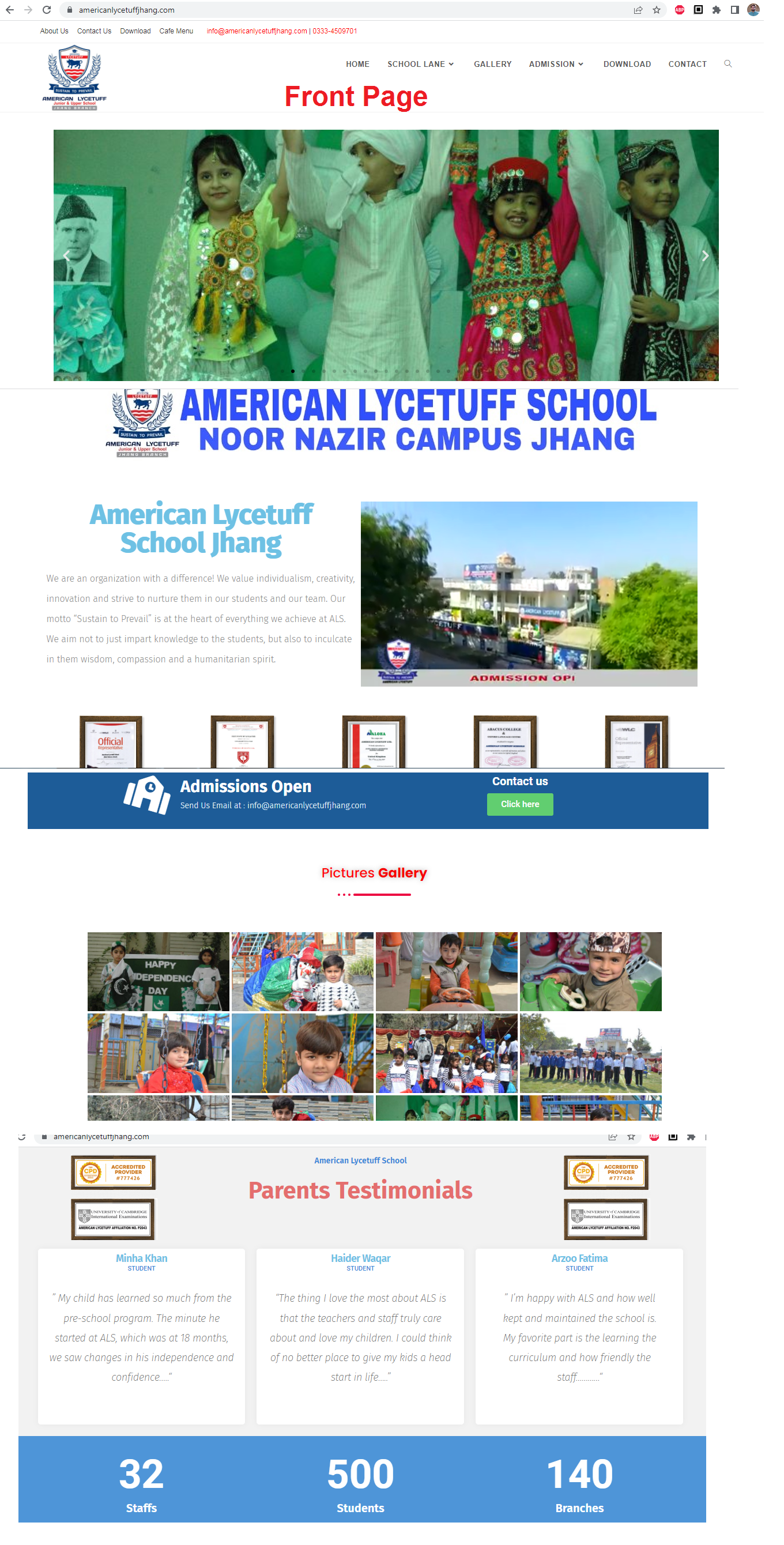 Website Design for School & School Cafe
Project Url:
https://americanlycetuffjhang.com
Client:
javed saleemi
This project was for a school & school cafe website. This website has more than 15 pages. Home Page, Admission, School Lane, Order Now, About us, Contact us, Gallery, Download, Staff, and more.
Its also has a page of school cafe, In which different fast food products have been added. You can buy these products physically as well as online.
It also has a Whatsapp button so that the direct can get orders from whatsapp.
In this, client has also added a complaint form, after which the message will be ordered on the left Whatsapp.
Regards,
Faisal Nawaz
Tags:
wordpress
web development
html and css
cafe shop page
whatsapp contact form
Web Developer
---
5.0
I know this person is very talented man l highl recommended...
I know this person is very talented man l highly recommended this person for any websites development and android application etc. Love u sir jee.