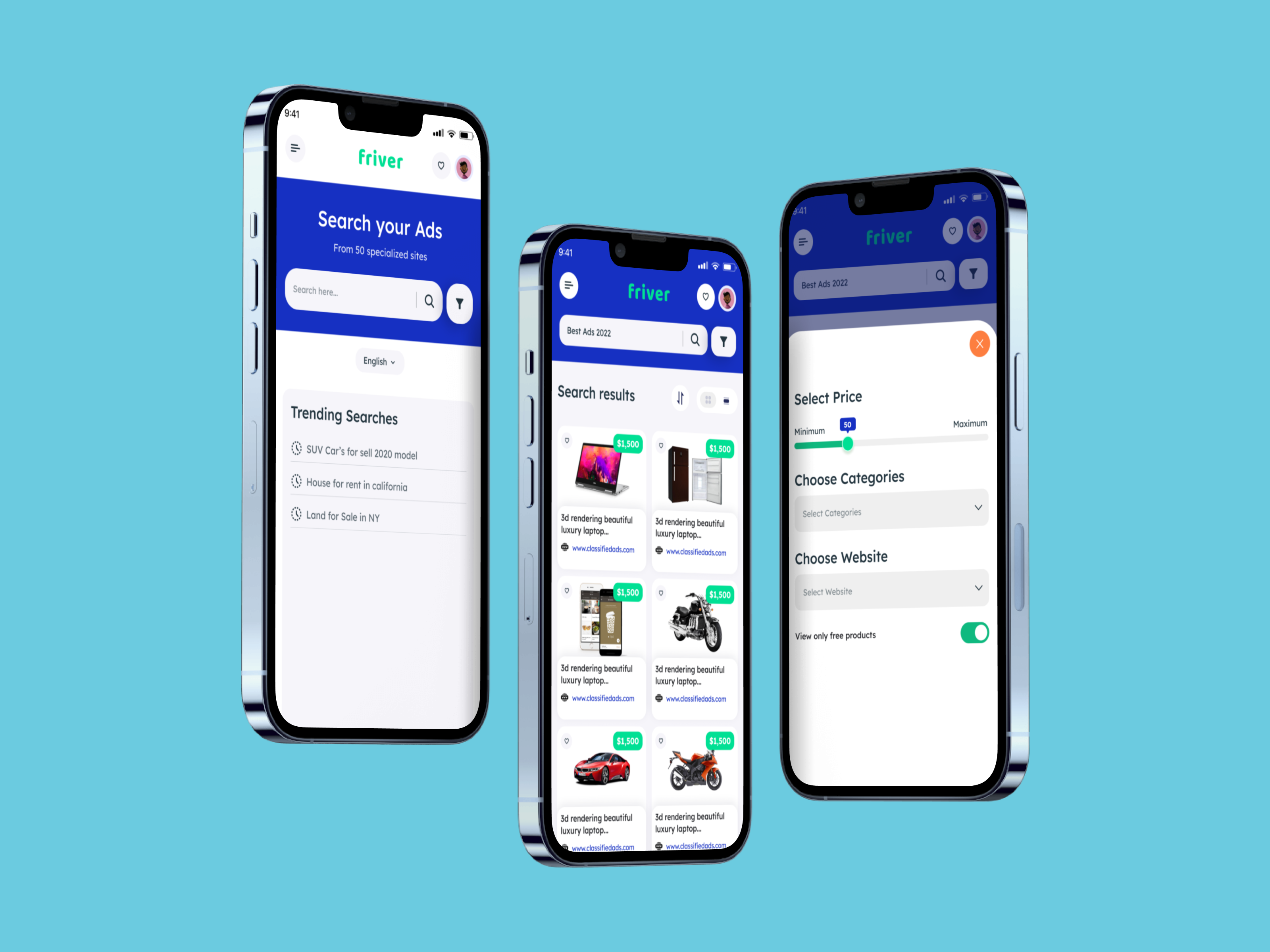 Mobile App Design for ( Friver & Sports Type)
Client:
Didier Gabioud
Overview:
Friver:
The app is called Friver and it is a web scraper of classified ads websites. The app simply acts as a search engine that displays links on external sites. There are no ads stored in the app itself and users cannot add their ads. It's more or less like google search, but the search is only done on about 50 sites specialized in classified ads.
Sports Type:
The app is a sports coaching application with questionnaires allowing users to self-profile. Users answer a questionnaire and at the end, they have a result corresponding to their type of sports profile, according to their answers to the quiz.
Tags:
Classified app
sports app
mobile app
mobile application design
mobile ui design
hybrid app design
---
5.0
great experience for web mobile design
great experience for web mobile design