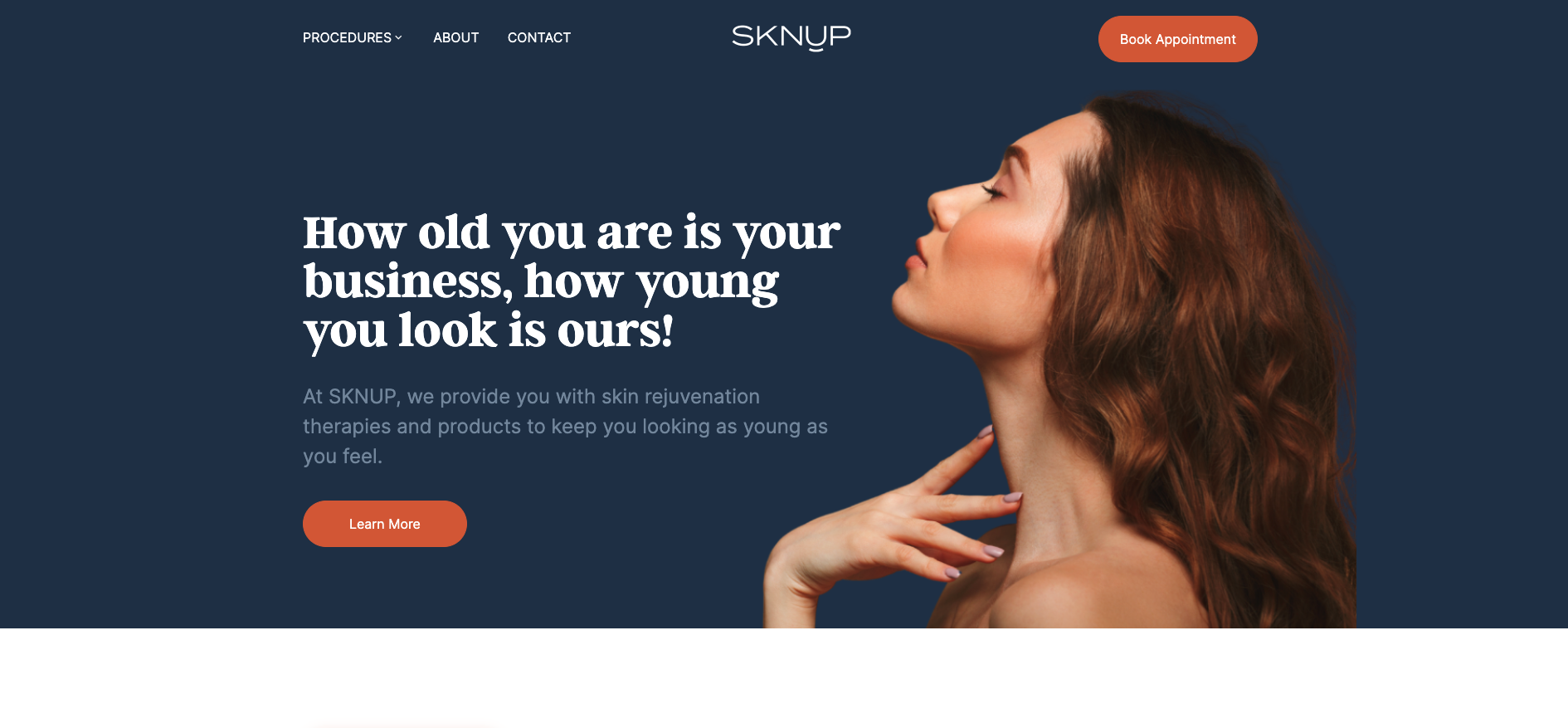 Sknup Website
Project Url:
https://sknup.ca/
Client:
Ousama Alshurafa
Certified Nurse Practitioner We offer a unique aesthetic experience—one that is professional yet warm and empowering; offering a variety of results-driven aesthetic services and products offered at competitive prices. You can expect top-notch care for your specialized cosmetic and medical injection needs. Focus on your desired results and let us help you achieve your goals! Ahmad Alqaisi is a Nurse Practitioner (NP) with over 20 yrs of combined nursing experience in areas such as: Critical Care, Surgical care, Health Promotion, Chronic disease Management, Education and Primary Care. After discovering a passion for medical aesthetics, he received his specialized "botox" and Filler training at the prestigious Dr. Martin's Training Centre, and attending numerous destinations for advanced training seminars, courses, and hands-on experiences; patient safety and optimal outcomes are his priorities. We offer ("botox") and fillers for wrinkle treatments, and spider vein treatments with Sclerotherapy; Platelet Rich Plasma (PRP), with a wide variety of applications including hair loss/regrowth, skin rejuvenation, wrinkle reduction, etc. PRP can also be combined with microneedling for improved results!
Tags:
landingpage
web
ecommerce
skincare
ui
website beauty
---
5.0
Incredible and elegant design. Super fast to all my requests...
Incredible and elegant design. Super fast to all my requests. Very professional. Also, pricing was very fair given his level of skill and expertise. I recommend Ashik without any hesitation or reserva

...
Excellent
Experienced
Professional
Fast
Competitive Pricing