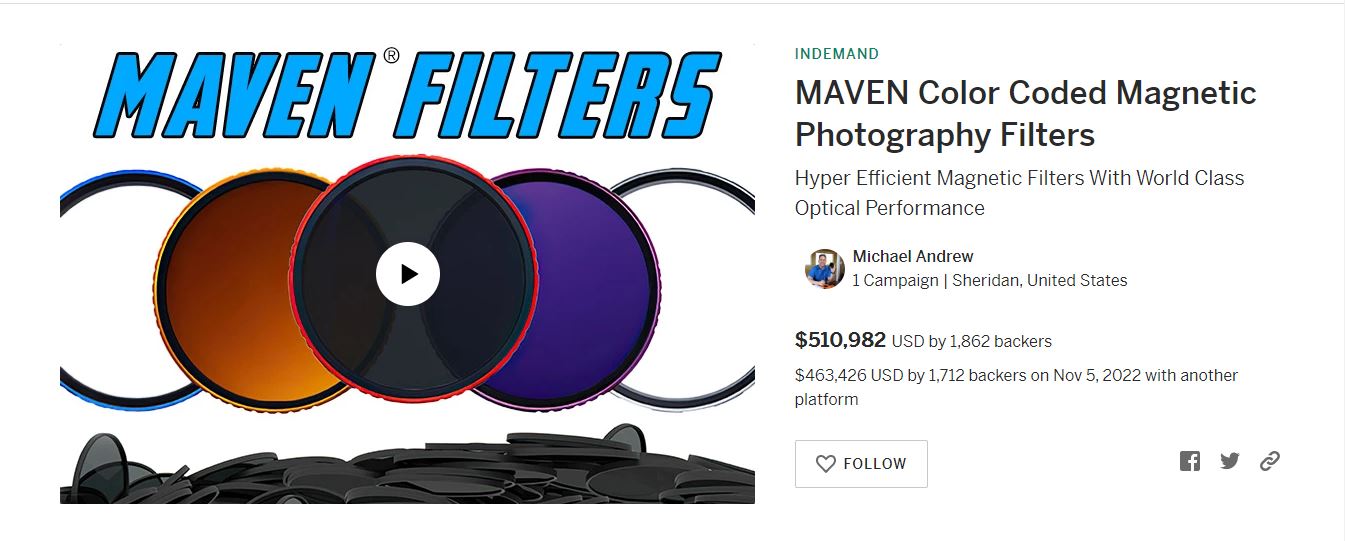 MAVEN Color Coded Magnetic Photography Filters
Project Url:
https://www.indiegogo.com/projects/maven-color-coded-magnetic-photography-filters#/
Client:
Digital Solutions
I have been a photography instructor and Youtuber for 14 years. I LOVE photography & felt frustrated using camera filters. Not only when I used them, but also when I didn't have a recommendation I felt good about for my students. I'm thrilled to finally have THE ultimate (Patent Pending) filter recommendation!
I LOVE Photography, but I DO NOT LOVE Extra Steps!
I credit those early filter frustrations. They led to the development of what I believe is the world's easiest-to-use filter system, the MAVEN MAGNETIC line!
Tags:
Early 3D Printed MAVEN Ring...
---
5.0
He is easy to work with, he delivered outstanding service fo...
He is easy to work with, and he delivered outstanding service as he promised, I will highly recommend is services to everyone that he is willing to work with him he is the best 💖☑️✅ thanks one again

...