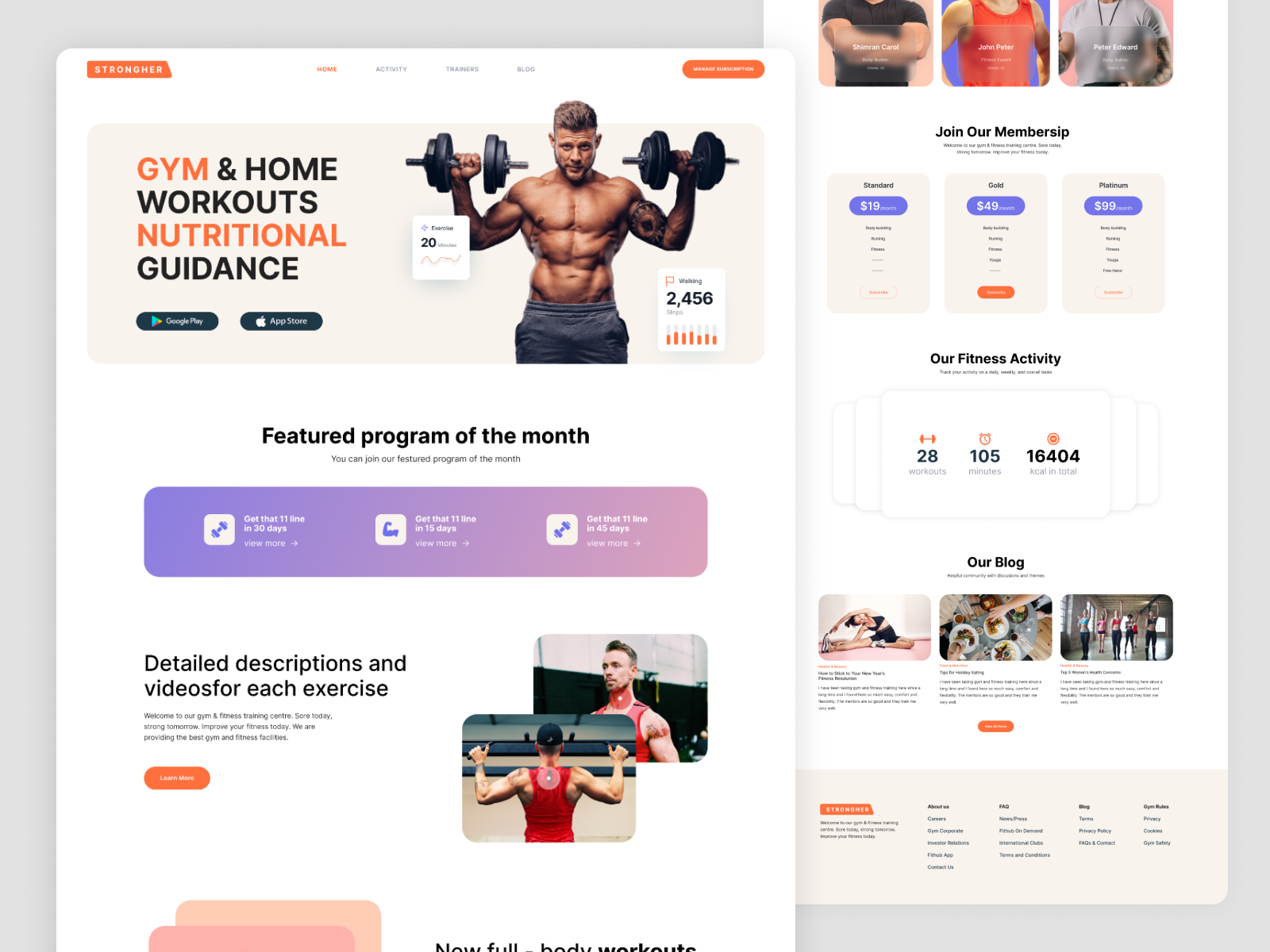 Gym & Nutritional Website (Fitness & Wellness)
Project Url:
https://www.behance.net/gallery/163957203/Gym-Nutritional-Website
Client:
Bashirul Haque Faisal
We are seeking an energetic, experienced individual to join our gym as a Fitness Professional. As part of our instruction and training team, you will work with individual clients and groups, providing instruction on different fitness regimens, equipment usage, calisthenic routines, and dietary plans for use with specific fitness goals in mind. You will create individualized exercise regimens that help clients overcome their unique challenges and realize a sustainable, healthy lifestyle. Our ideal candidate has considerable prior experience in a gym environment as a personal trainer or workout instructor. This position requires you to have excellent physical fitness and the ability to demonstrate workout techniques and equipment.
So we need a person who helps us to visualize the gym and fitness website for our company.
Tags:
gym
fitness
wellness
health
nutrition
protien
excercise
buildup
healthcare
---
5.0
Murad did really great job for our fitness & wellness projec
Murad did really great job for our fitness & wellness project. Highly recommended for healthcare, wellness or fitness related website and web app design