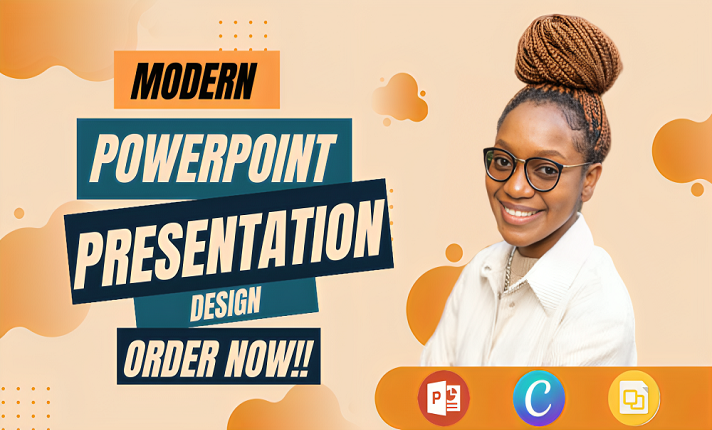 PPT DESIGN
Project Url:
https://www.fiverr.com/stephanie_1222/create-modern-powerpoint-presentation-design-using-powerpoint-google-slides
Client:
writer Yemi
In today's competitive business landscape, a well-designed presentation can make all the difference. With my vast expertise in PowerPoint, Google Slides, and Canva, I'm committed to delivering a presentation that not only meets but exceeds your expectations. I specialize in crafting visually stunning and effective presentations that resonate with your audience and elevate your message.
Why Choose My Service
Tailored Design
Visual Excellence
Impactful Storytelling
Consistency and Branding
Versatility
Editable Templates
My Process includes
Consultation
Design Concept
Review and Revisions
Final Delivery
Elevate your presentations with my modern design expertise. Let's collaborate to turn your ideas into impactful visual stories that resonate with your audience. Contact me today to get started on creating a powerful presentation that stands out in the world of business.
Tags:
CANVA
GOOGLESLIDES
POWERPOINT
PRESENTATION
---
5.0
experience was great experience working with her, very lenie...
experience working with her, very lenient, delivered the very best as promised RECOMMENDED
EXCELLENT
EXPERIENCED
PROFESSIONAL
EXPERT
ARTICLE WRITER
CONTENT WRITER