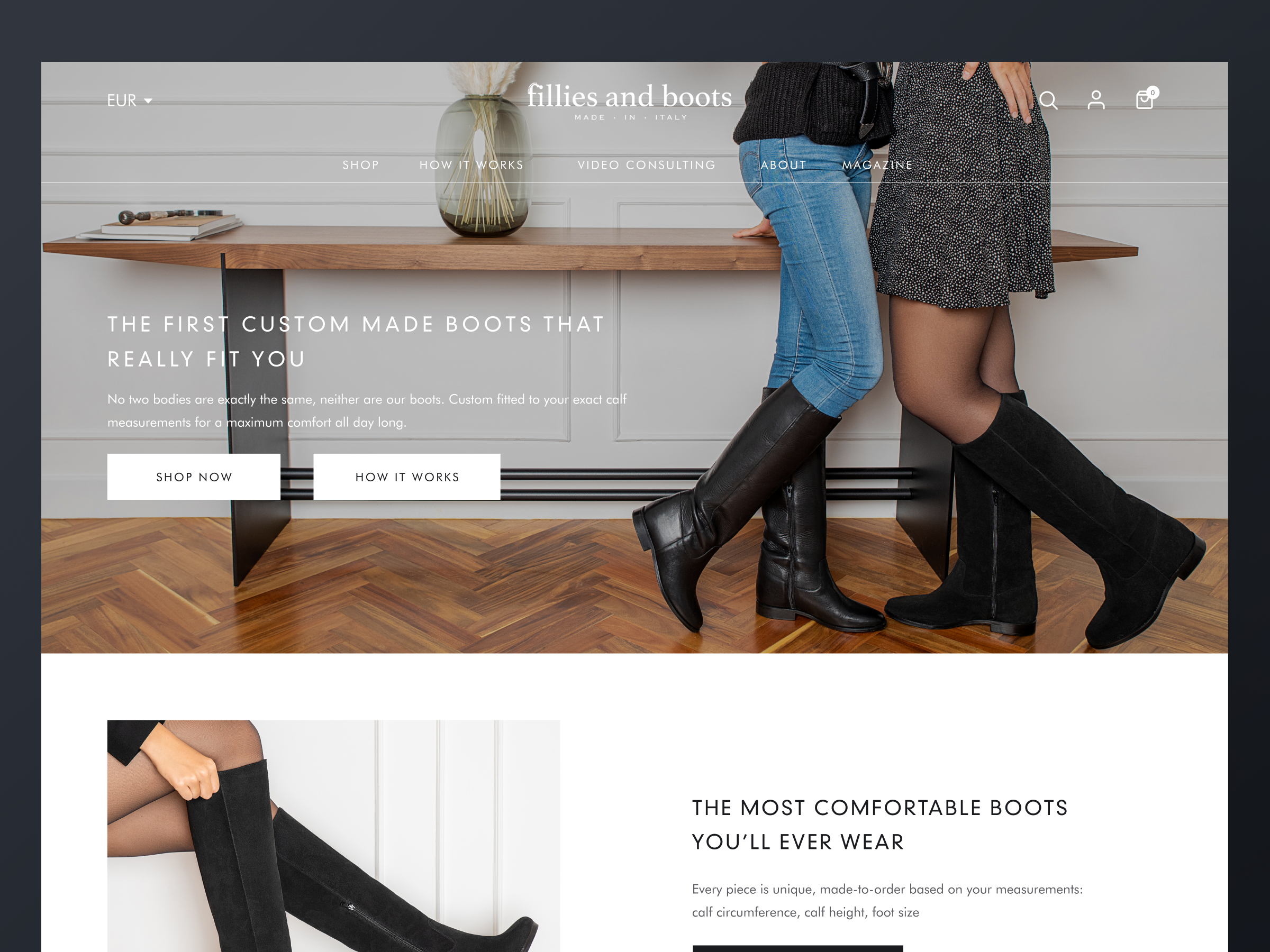 E-commerce
Project Url:
https://filliesandboots.com/
Client:
Giovanni
Fillies and Boots were conceived by a woman for all the women struggling to find the perfect boots with a custom fit. This is a story about tradition, passion and the deepest values.
Tags:
Shopify
Redesign
e-commerce
web
website
webdesign
---
5.0
Awesome eCommerce redesign
Ashik helped us with the redesign of a Shopify eCommerce. It was quite a big project, we spent several weeks working on that together to get the best out of it and the outcome was definitely satisfyin

...